Directory
About JoshuaTreeKids.com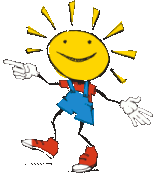 When one thinks of a national park, they usually imagine lush wooded areas or grand canyons. Joshua Tree is mostly a desert. However, its almost 800,000 acres is full of diverse landscape. The park is a meeting of the Colorado Desert and the Mojave Desert and is bordered by the San Andreas fault. The resulting natural architecture, featuring the namesake Joshua Tree cactus is stunning, to say the least. It features astounding mountainous rock formations. And, since the park does't have much water, where it is naturally occurring, an oasis stands out almost like a mirage.
True American history is on display here in the many rock paintings and pottery fragments. You can also see mines and ranches left by gold seekers, cattlemen and homesteaders.
Joshua Tree National Park is a place to commune with nature and its wonders. Camping here is an experience not to be missed and truly gives one a sense of the wonder that is our planet.
Written by Tisha Berg
Biz Mommy L.A.